Our Vision, Mission, and Values
The Vision of Keys to Performance is to be a high-quality provider of training and process improvement solutions to businesses and medical practices with 50-500 employees in the Columbus metropolitan area.
The Mission of Keys to Performance is to help our clients create a profitable, productive, and positive work environment to grow their business and meet future challenges.
The Values of Keys to Performance are:
Accountability
Creativity
Empowerment
Integrity
Respect
Service
Our Consulting Philosophy
Our approach to consulting is based on the following values and beliefs:
Each individual and each organization has a unique set of strengths and challenges;
Individuals and organizations will always have problems and issues; it is their choice how, when, and whether they want to deal with these problems and issues, and they own the consequences of how they deal with them;
The foundation for working through problems must always be mutual respect;
Within the work environment, individuals and the organization are jointly responsible for outcomes, both good and bad;
Organizations can demand high performance from their employees; in return, employees can expect fair and courteous treatment from their managers and opportunities to further develop their strengths;
Conflict among individuals and in organizations can be suppressed or it can be valued as a vehicle for growth;
When acting as consultants, we will respect others' values while maintaining personal integrity by not violating our core values as they are outlined here.
About Sharon Hamersley, Principal Consultant
Utilizing her Master's degree in Human Resource and Organizational Development from The Ohio State University,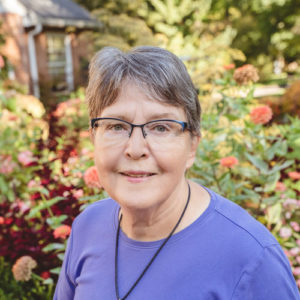 Sharon has worked for the past 15 years in healthcare, education, technology, and retail organizations from 15 to 9,000 employees to create performance solutions that:
Decrease business costs.
Increase manager effectiveness.
Retain the best employees.
Achievements include:
Decreasing employee training costs through structured on-the-job training and training needs analysis.
Creating an environment where employees feel valued through manager coaching.
Supporting long-term retention and reducing turnover through structured onboarding processes.